The Amazing World of Kelp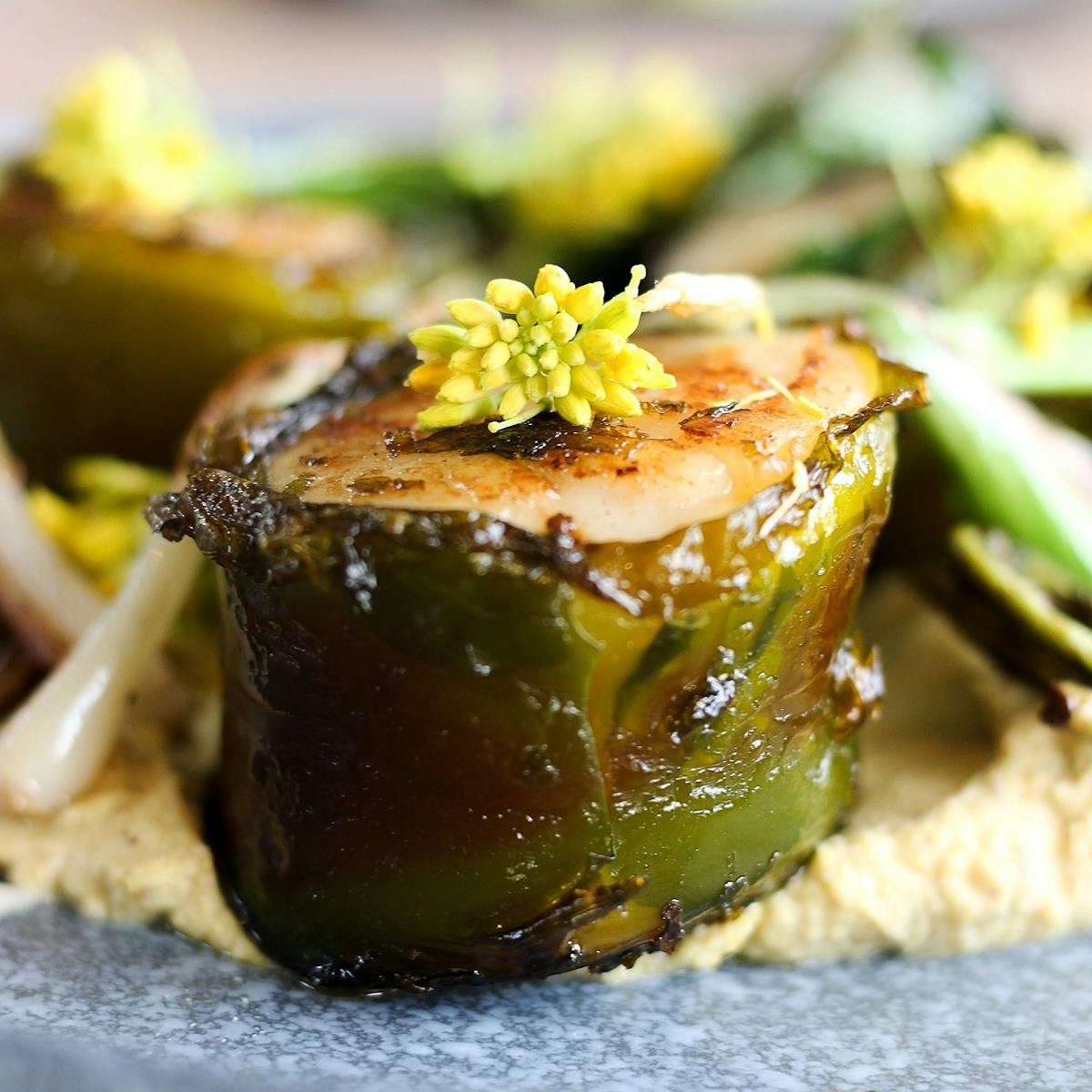 If you are familiar with The Shipwright's Daughter, you know that sustainability is the heart of what we do here, and a core belief at our restaurant. Our goal has always been to make a direct impact on the environment within the culinary industry.
That's why we're excited to bring unique flavors to our plates with an eco-friendly crop sourced directly from our local waters. Our friends at New England Kelp Harvest Week are raising awareness of the importance of kelp and making it more accessible to the community.
Not only is kelp a wildly delicious food native to our waters, but it's also an amazingly beneficial crop for our environment. Kelp is incredibly efficient at pulling greenhouse gasses and carbon dioxide out of the air and water. It's also a tremendous source of refuge for an array of sea animals.
If you're interested in including kelp in your everyday meals, keep reading to find out why it's vital to environmental conservation efforts and your health!
What is Sugar Kelp?
Check out some amazing facts collected by New England Kelp Harvest Week:
Sugar kelp is a seaweed native to New England that has multiple uses, highlighted by its culinary and nutritional values. Through the leadership of Greenwave and UCONN Sea Grant, the process of cultivating sugar kelp on long lines offshore has become a successful method of yielding significant crops under careful regulation that ensures the product is free of heavy metals and bacteria. This provides a locally-grown, flavorful, and nutrient-dense food source in southern New England.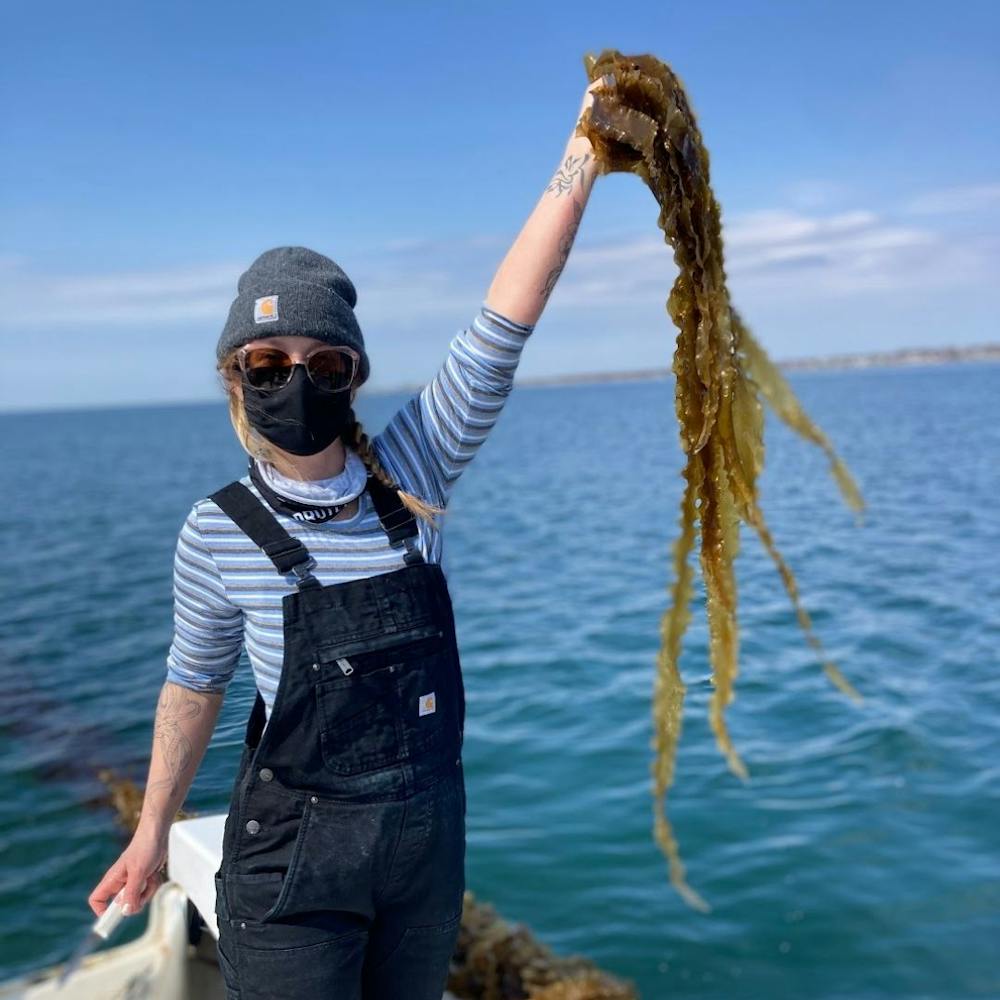 Additionally, sugar kelp is a 'regenerative' crop - it requires zero inputs such as fertilizers, pesticides, freshwater, or arable land. Sugar kelp is naturally organic and non-GMO. As a 'blue economy' frontrunner, sugar kelp offers opportunities to improve the health of our community, improve our environment, and promote our local working waterfront for economic opportunities.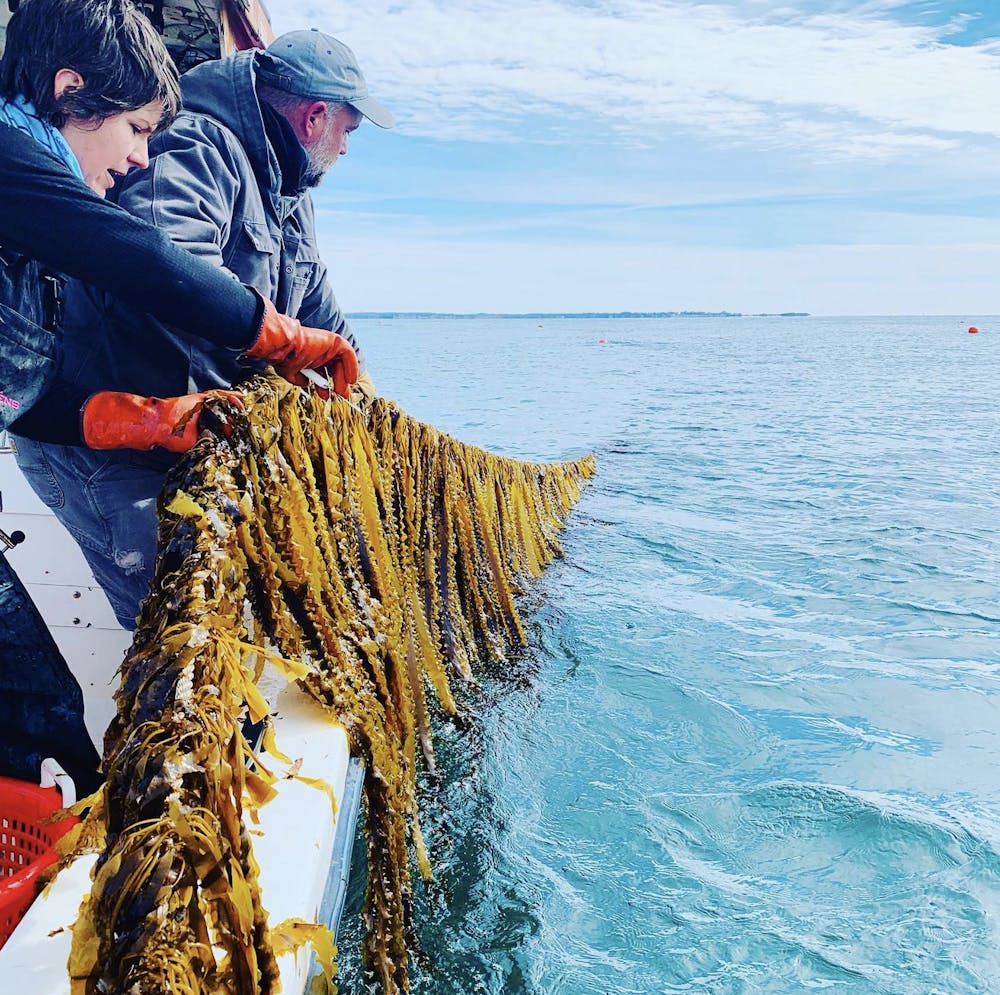 Why Eat kelp?
It's an ocean-friendly superfood packed with essential nutrients, vitamins, and minerals. On its own, it tastes slightly sweet with a mild vegetal flavor and a delicate texture. Added to your favorite dishes, this sea vegetable easily absorbs the flavors of whatever you pair it with, making it one of the most versatile seaweeds out there.

"Kelp is an incredibly dynamic food. We use it at the restaurant both raw and blanched. One of our favorite ways to use it is in our kelp-wrapped scallops a la plancha. It adds a deliciously salty and briny flavor to the scallops. These complementing flavors really take the dish up a notch.
We're also big fans of using this ocean vegetable in our cocktails. Our martini cocktail the "Jaque Cousteau" is a wonderful play on a dirty martini. We use kelp-infused vodka which adds so much complexity to the drink. The martini has a great racy quality to it which rivals even the classic James Bond Vesper in our opinion. "
-Executive Chef David Standridge, The Shipwright's Daughter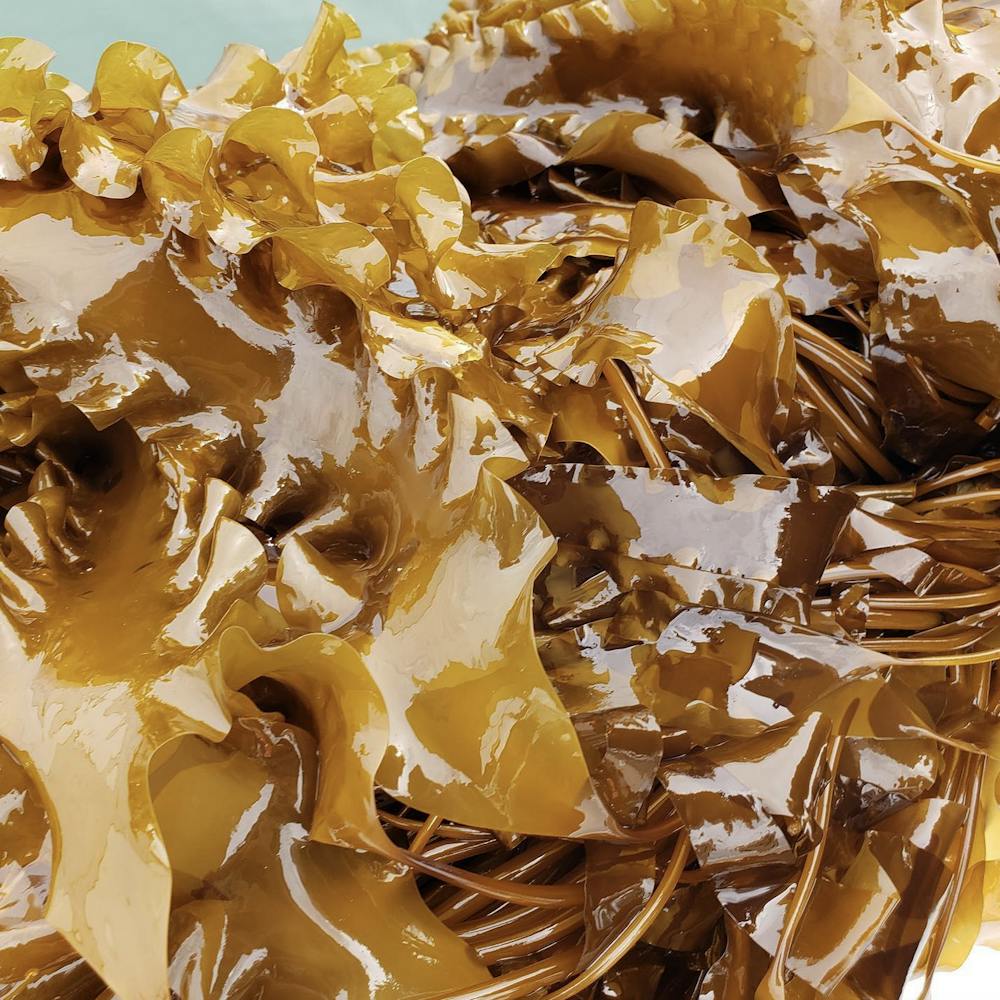 Nutritional Benefits of Kelp
Did you know? Sugar kelp contains calcium, magnesium, iodine, potassium, iron, zinc, phosphorus, and vitamin C. It's also low in carbohydrates and calories, while high in fiber and antioxidants. Eating kelp can help improve weight loss, detoxify radioactive elements in the body, and boost immune support (thank you, iron and vitamin C).
Environmental Farming
Kelp requires zero inputs: no land, fertilizer, pesticides or freshwater - just the ocean and the sun! As kelp grows, it removes carbon and nitrogen from the water, produces oxygen, reduces ocean acidification and provides habitat for marine organisms. Who knew sustainability tasted this good?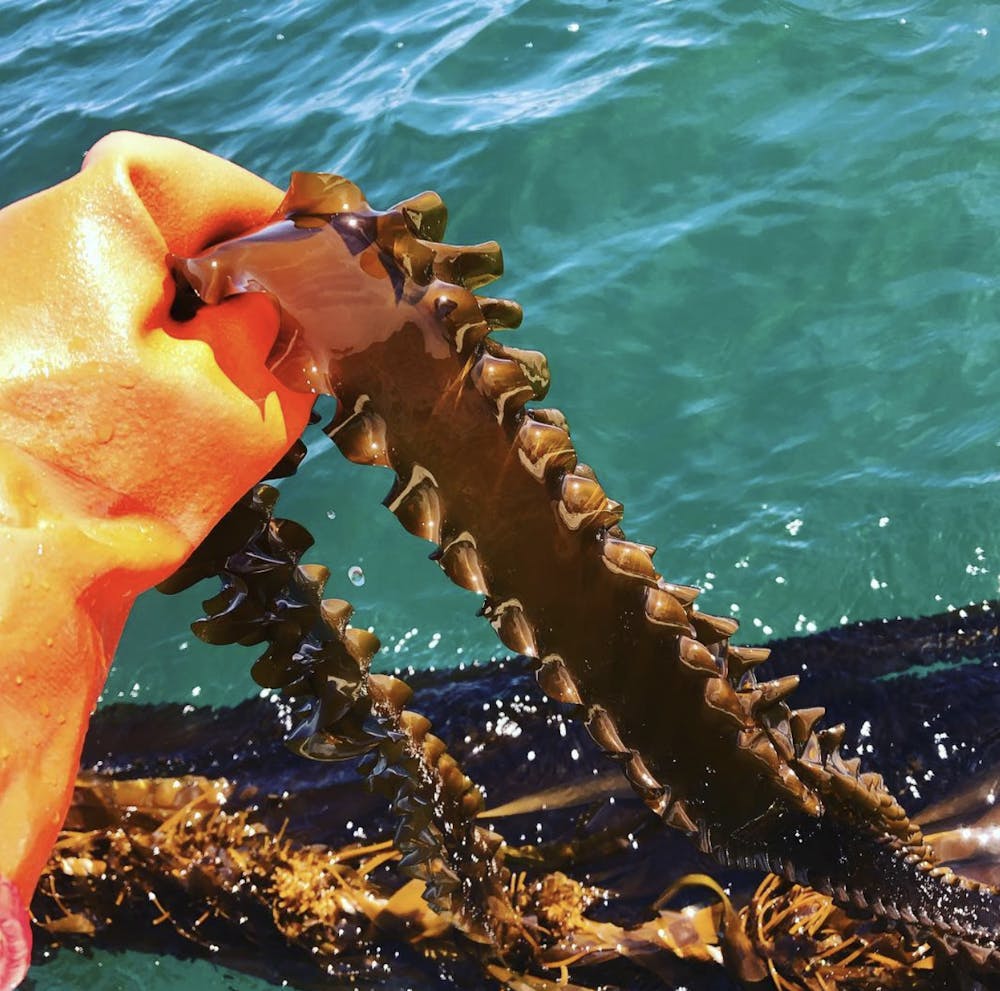 What is New England Kelp Harvest Week?
Throughout New England Kelp Harvest Week our partner restaurants, breweries, distilleries, and cafes will utilize local sugar kelp in dishes and drinks, showcasing the culinary versatility of this nutrient-rich local crop.
New England Kelp Harvest Week not only makes an impact on the environment but it also supports great causes, learn more about how this event gives back:
World Central Kitchen – #ChefsForUkraine
Rhode Island Hospitality Association
"For us, participating in the New England Kelp Harvest Week is really a no-brainer. It supports everything that we believe in as a restaurant. It's an amazing local ingredient and benefits a wonderful array of sea farmers. Kelp forests and farming make a huge positive impact on our environment.
One of the most amazing things is that this food culture trend is emerging from the New England area which is incredible when you think about it. This delicious food is such a benefit to our environment, and it's so exciting to see all of our local restaurants really getting behind this endeavor in such a meaningful way. "
-Executive Chef David Standridge, The Shipwright's Daughter

How The Shipwright's Daughter is Celebrating the Wonderful World of Kelp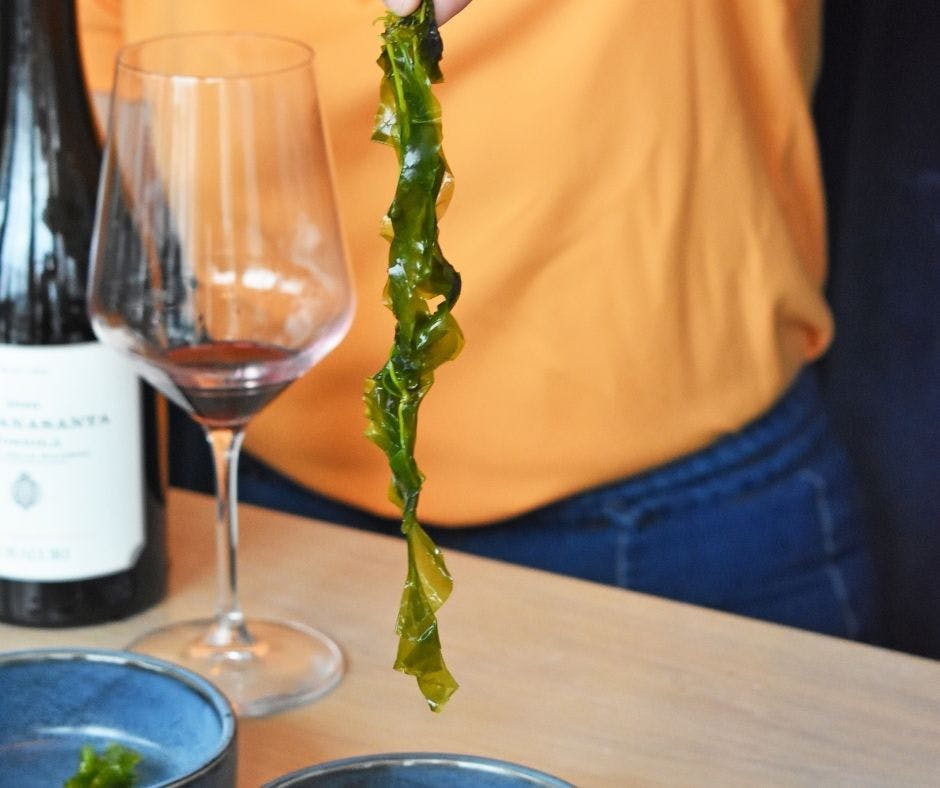 You may have heard of the concept of "Terroir", the idea that wines from a particular wine-growing region will have distinct and unique properties that are specific only to that area, but have you ever heard of "Merroir"?

New England's waters are so complex, that no two areas are quite the same! We sat down with the amazing kelp farmers participating in @newenglandkelpharvest to try different samples of kelp from all around the New England coast last week. We were so surprised to taste how the same variety of kelp can pick up wildly different flavors and distinct characteristics depending on where they were sourced.
We had the honor of inviting some essential local kelp farmers to the restaurant. It was an absolute blast doing comparative tastings and seeing how kelp that grows in different areas around New England pairs with wine.
It should come as no surprise that wines that were fruit-forward didn't quite make the cut, while wines that have more savory and salty character had us begging for more. Have we piqued your curiosity? Watch the tastings unfold in our latest series of Instagram Reels!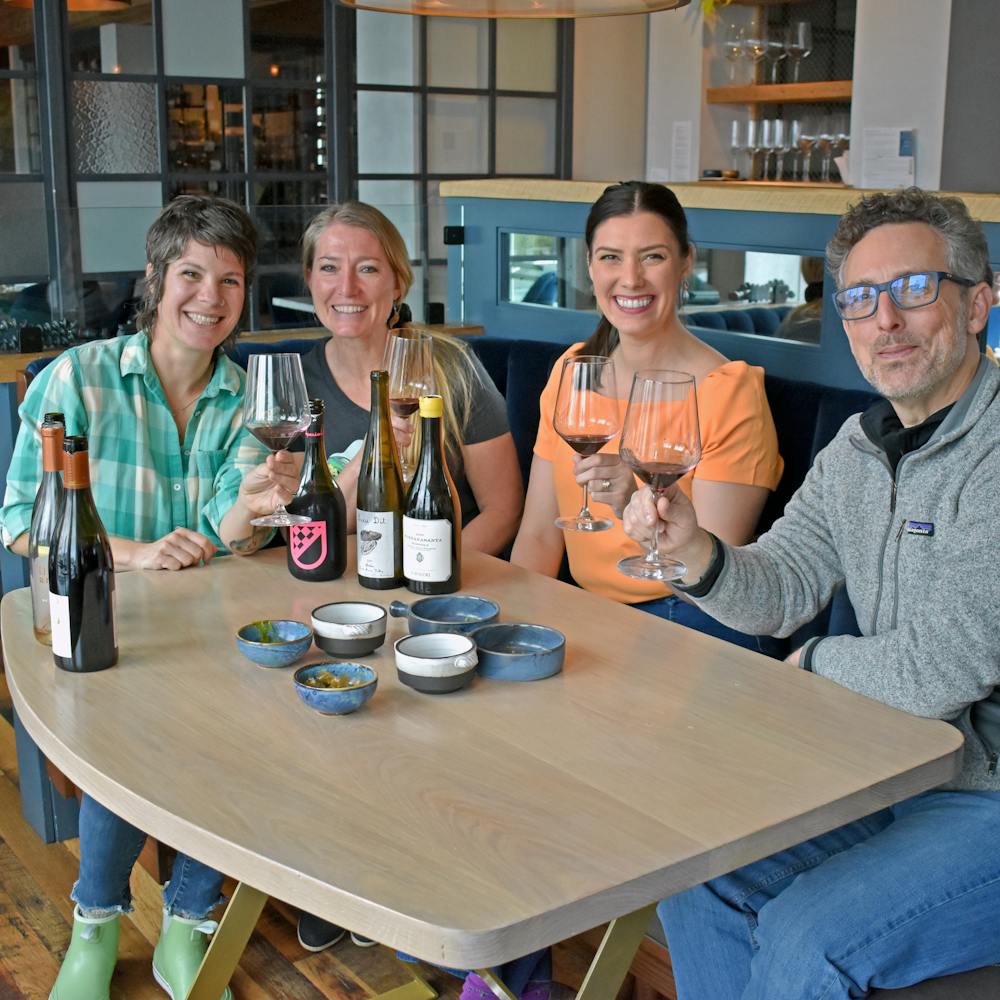 Explore the Oceanic Flavors at our Sea & Field Dinner Sunday, May 1st
You can take a dive into the world of kelp to try these amazing flavors at our Sea and Field Dinner Sunday, May 1st! We'll be showcasing incredible ingredients native to this area; we are so pumped to be working with an amazing group of farmers in our community.