Shipwright Spotlight: Claire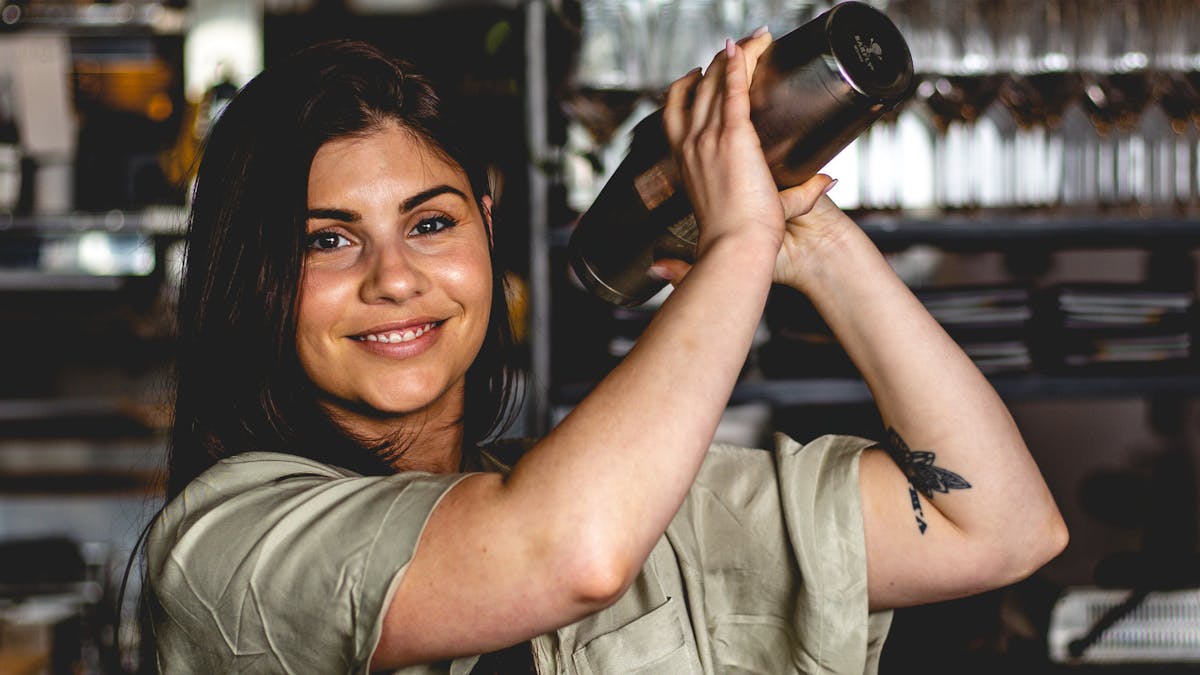 Meet our Head Bartender, Claire
Ever wonder who the genius is behind our whimsical cocktail program? Meet Claire! She's been honing her craft for about a decade before bringing her talents to our team.
Her creative talent shined through our seasonal lineup of powerhouse cocktails like There's Always Amarro, Between the Pines, The Cider Press, and more!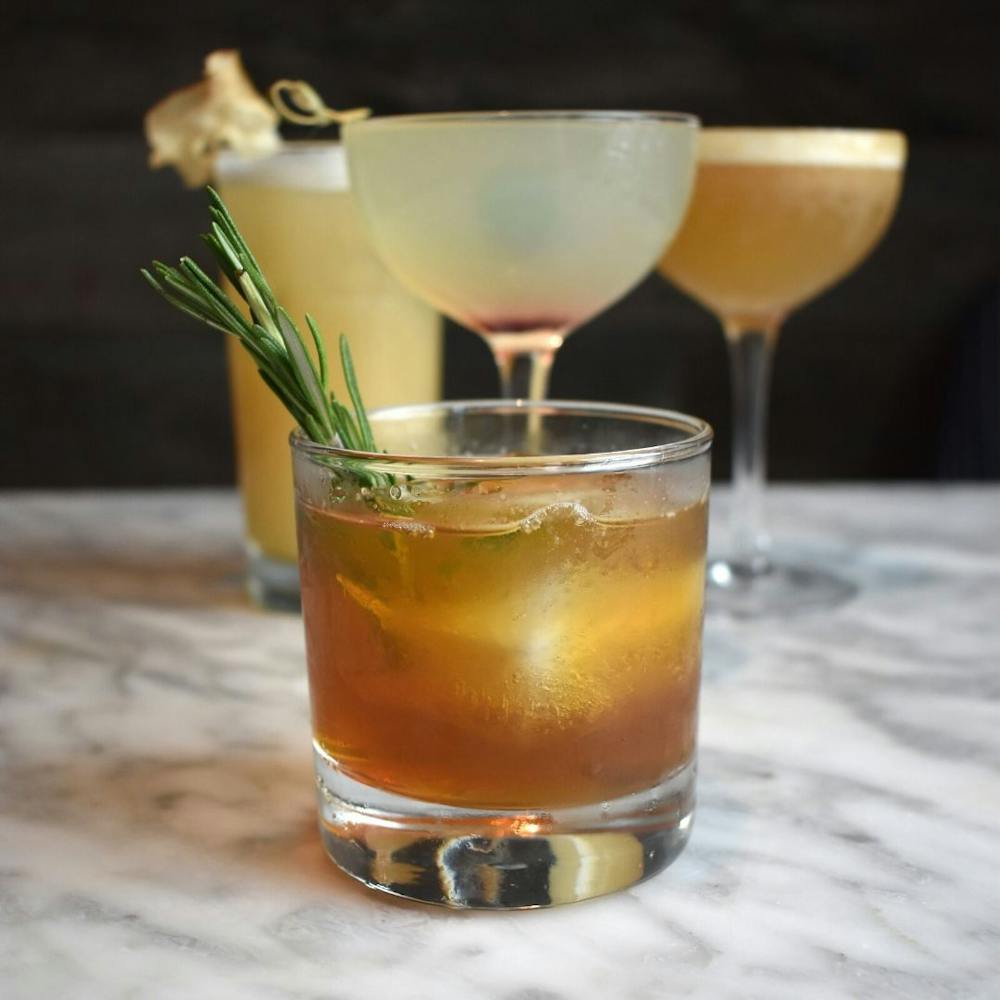 Now it's time for a fresh season and the Spring cocktail launch is coming in hot. The new cocktail list is dropping today! Goodbye to our Negroni list (For now!) and hellooo gin and tonic season.
Get the inside scoop from our head bartender Claire and the inspiration behind the new cocktail list this spring season.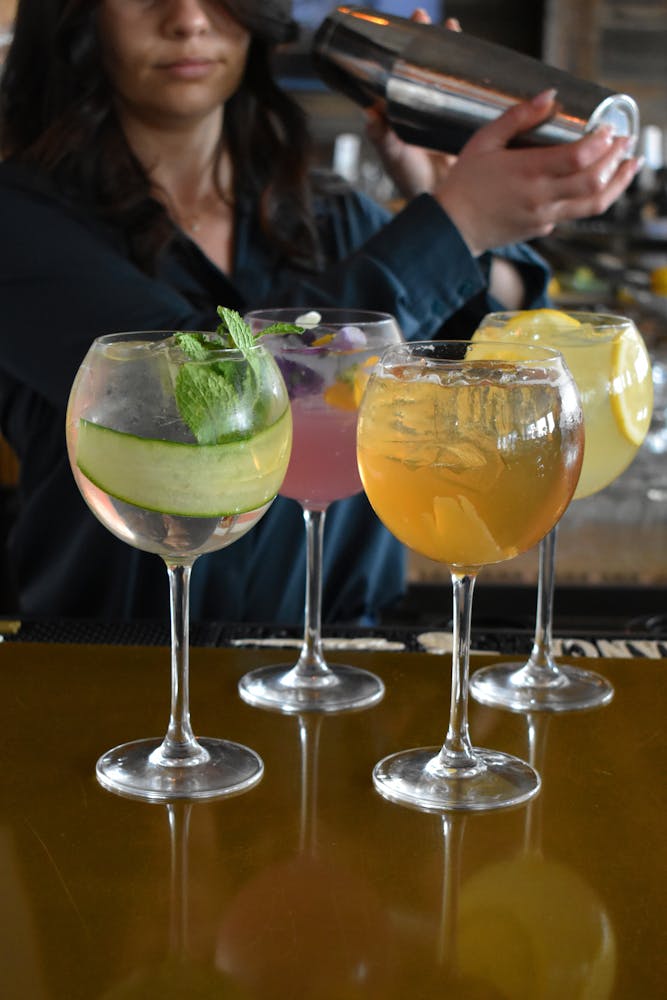 How long have you been working for The Shipwright's Daughter and what does your day-to-day look like?
I've been working at The Shipwrights Daughter for a year and a half. A typical day for me can mean anything from inventorying liquor and wines to experimenting and creating cocktails, to setting up and organizing products for the bar and staff.
What's your inspiration for new recipes?
I'm inspired by the fresh seasonal ingredients that Chef David brings into the kitchen, the bar staff, and the liquor that representatives show me that have the newest and highest quality products.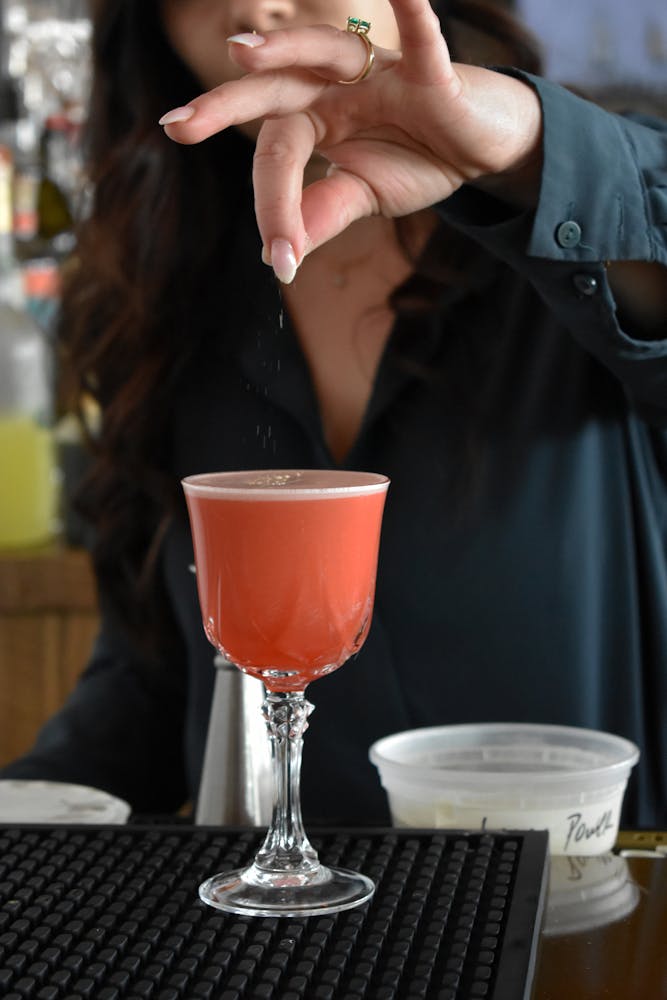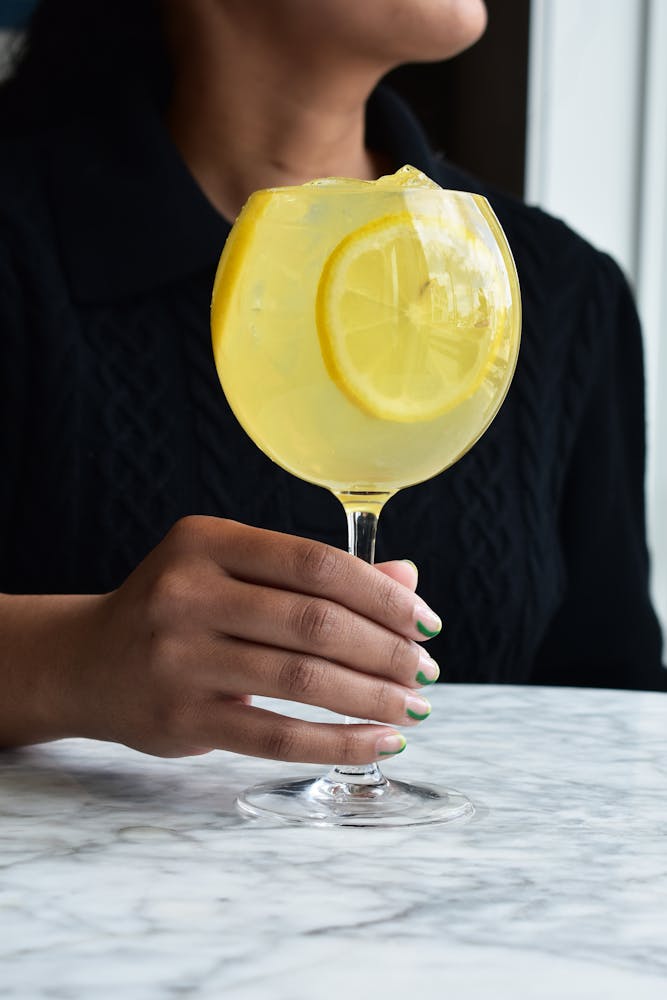 Do you have pairing suggestions for Chef David's meals with this new spring cocktail lineup?
Our cocktails are bright and delicate and pair well with earlier courses in the meal such as snacks and oysters. For instance the Savory G&T with notes of celery and cucumber pair perfectly with our briney Fishers Island oysters.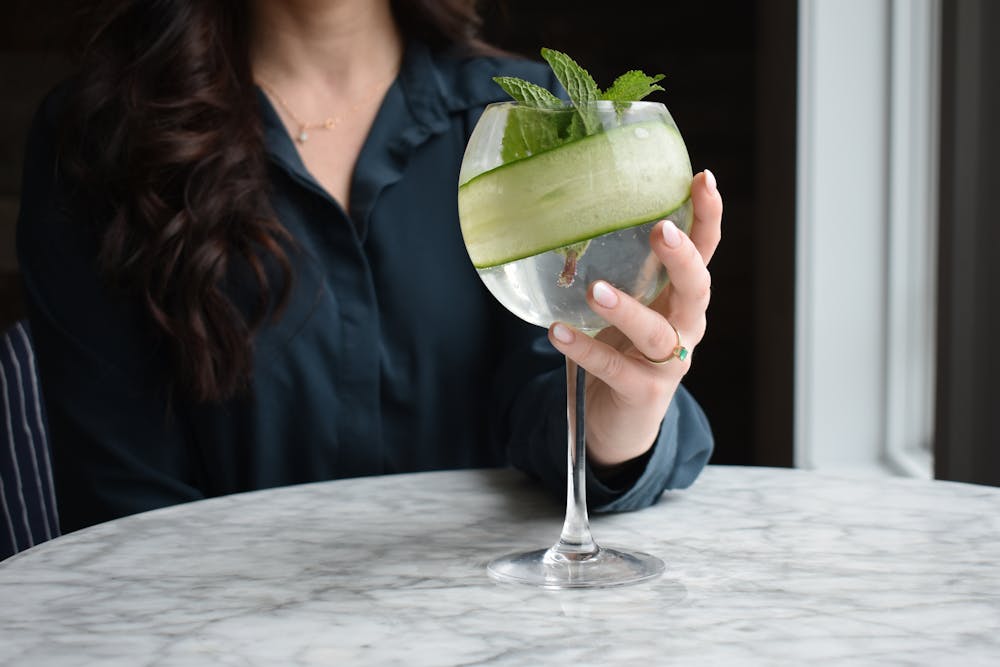 What would you say is the trending spirit in springtime?
When I think of Spring Spirit I think of Gin with its fragrant floral fruit and spice elements. That's why I like to feature a G&T section on the menu.
How do you adapt your drink recipes from season to season?
The intent is always to create recipes that change seasonally much like Chef Davids' food.
What's one of the most unique twists you've done to a classic cocktail at The Shipwright's Daughter?
I'd say the most unique twist I've done on a classic was the Beetnik Old Fashioned. I transformed this classic with a beet juice-infused ice cube and cardamom moonshine. It gave this craft cocktail a cool, earthy, sweet and spicy twist that quickly became a guest favorite.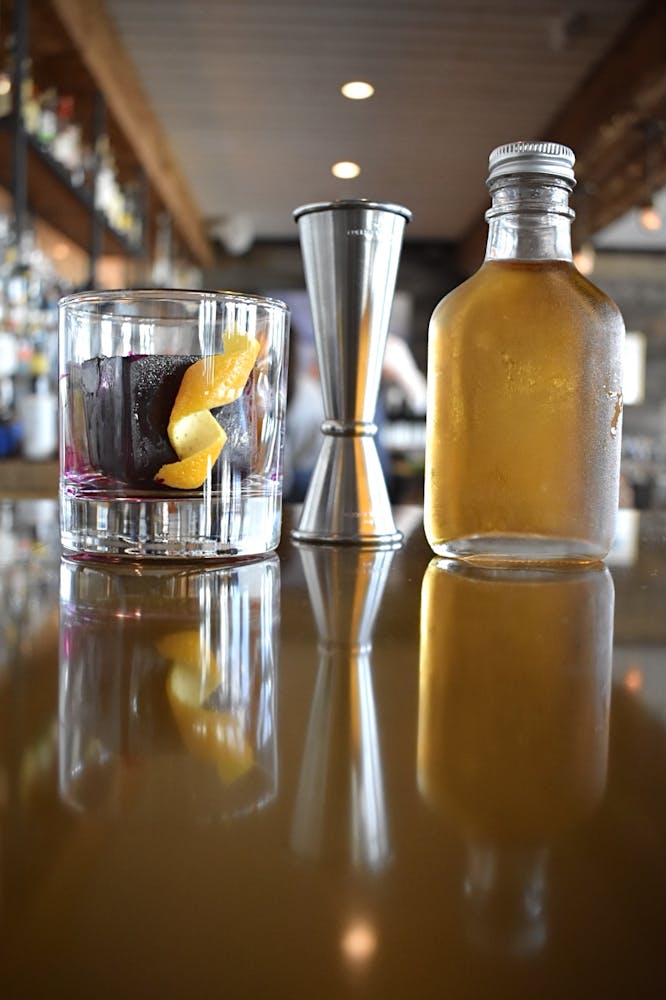 What sets The Shipwright's Daughter apart and what keeps loyal regulars returning?
The team, cocktails, and environment are all fun and approachable. I believe our guests feel welcomed and excited to try something unique!
Can you explain the "groundhogs' day" cocktail and what makes it a crowd favorite?
Specifically, the cocktail that I brought back this year is called the "Groundhog's Day" cocktail. I chose this one because it has transitional winter to spring flavors like the season itself. We brought back last year's "Phils Shadow" which was named after Punxsutawney Phil, the resident groundhog for groundhogs day.
If you could have a drink with anyone fictional or real (alive or passed) who would it be? What drink do you think they would order at The Shipwright's Daughter?
Probably Bill Murray. I'd have him make me the Groundhogs day cocktail since he's notorious for guest bartending and I just think it would be a good time.
If someone came up to the bar and didn't know what to order and said "surprise me", what would you make them?
I'd make them the 24 Carrot cocktail with its ginger, lemon carrot, and basil flavors, It's a super fresh aromatic cocktail that I think people will enjoy.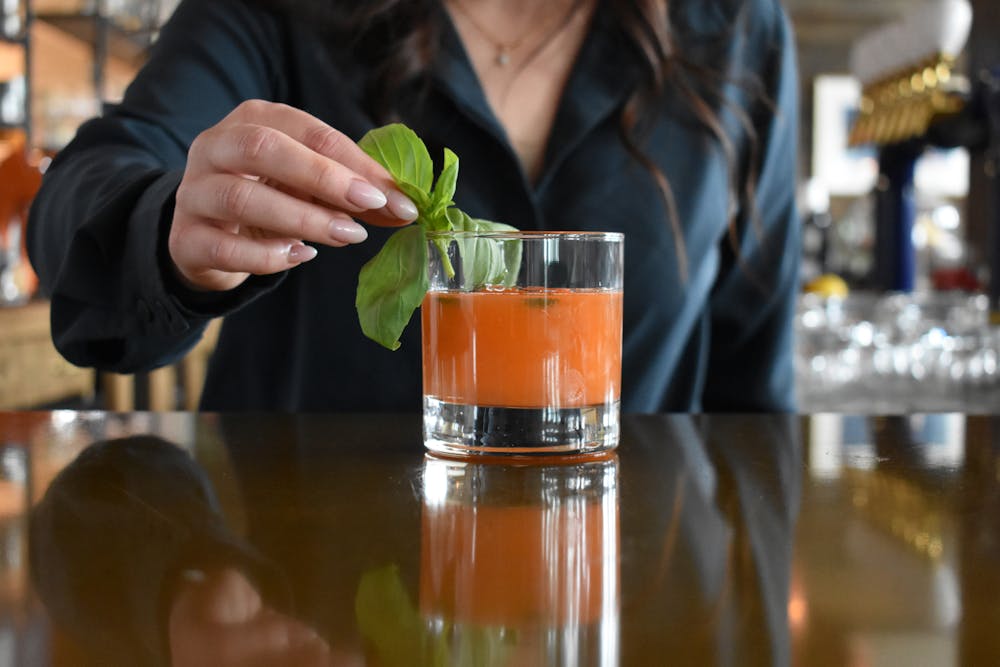 Any interesting facts about where the ingredients (herbs etc.) come from or liquors?
I wanted to feature a Real Mccoy rum cocktail on the menu (Black Strap Smash) as they've just opened a distillery local to us and enjoy supporting local.
What's your favorite cocktail in the springtime and why?
My favorite cocktail for spring is anything with tequila as the base spirit. A fresh classic margarita is a "go-to" for me. Our Primavera cocktail pairs aged tequila with fresh lime and rhubarb flavors... it's definitely my personal favorite for this spring.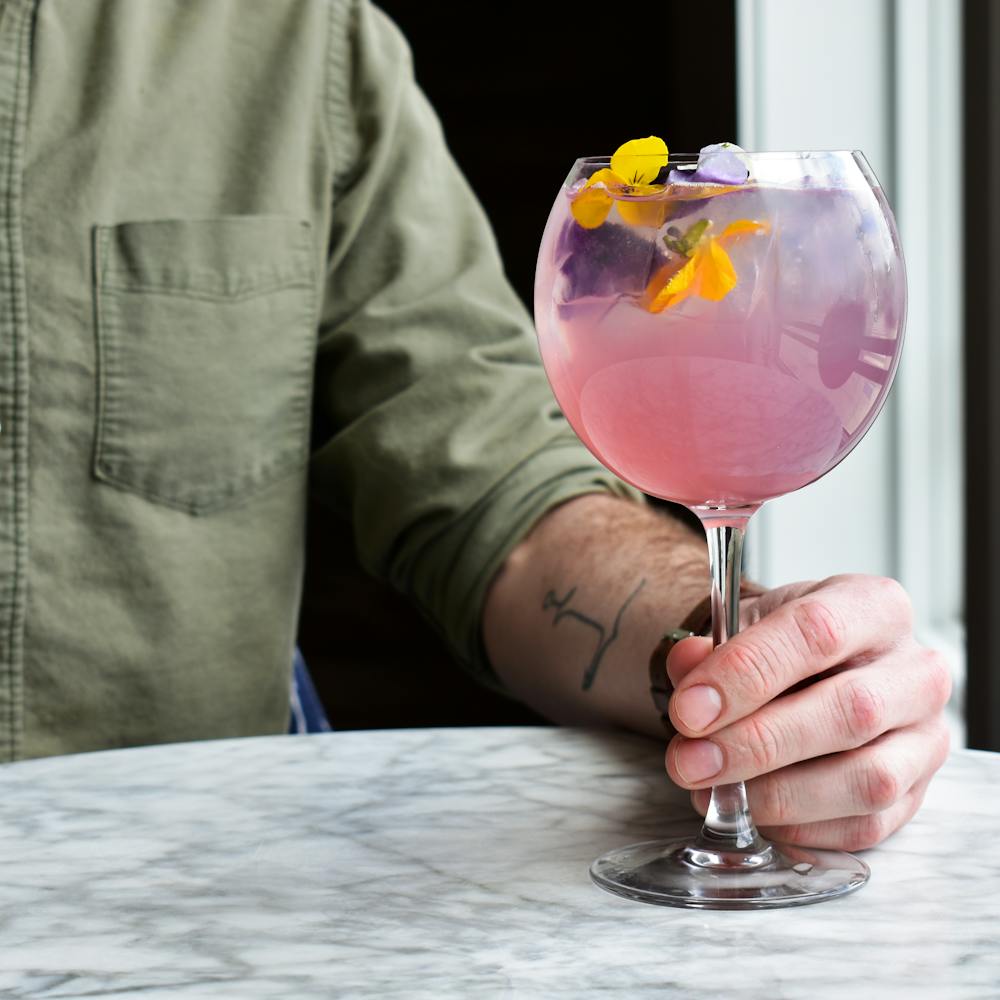 What are you looking forward to most about springtime in Mystic?
I'm looking forward to the general foot traffic in Mystic. Seeing people out enjoying the weather after a long winter and having the option of enjoying our food and cocktails outdoors is exciting!