Home
Main content starts here, tab to start navigating
Slide 1 of 8
Slide 2 of 8
Slide 3 of 8
Slide 4 of 8
Slide 5 of 8
Slide 6 of 8
Slide 7 of 8
Slide 8 of 8
The Shipwright's Daughter
Located in the heart of downtown Mystic, The Shipwright's Daughter is honored to join our beloved town's thriving culinary community.
Celebrating New England's fresh & flavorful food heritage, Executive Chef David Standridge introduces an inspired menu that changes daily, reflecting the unique character of coastal Connecticut.
Hours
Breakfast

Breakfast Buffet: 7:30 am - 10:00 am (Daily)
Brunch
Brunch: 11:00 am - 3:00 pm (Saturday & Sunday)
Happy Hour
4:00 pm - 6:00 pm (Monday-Friday)
3:00 pm - 5:00 pm (Saturday-Sunday)
Dinner
5:00 pm - 9:00 pm (Sunday - Thursday)
5:00 pm - 10:00 pm (Friday & Saturday)

Reserve
Reservations are limited and can be made online or by phone.
For parties of 6 or more, please contact us directly.
Slide 1 of 14
Slide 2 of 14
Slide 3 of 14
Slide 4 of 14
Slide 5 of 14
Slide 6 of 14
Slide 7 of 14
Slide 8 of 14
Slide 9 of 14
Slide 10 of 14
Slide 11 of 14
Slide 12 of 14
Slide 13 of 14
Slide 14 of 14
Small Plate Tasting at The Shipwright's Daughter
Enjoy Executive Chef David Standridge's fresh take on local classics with a five-course small plate tasting for two for $200. Round out the evening and indulge in a multi-course wine pairing starting at $90. Head over to our "Events" page to learn more about this unforgettable culinary experience!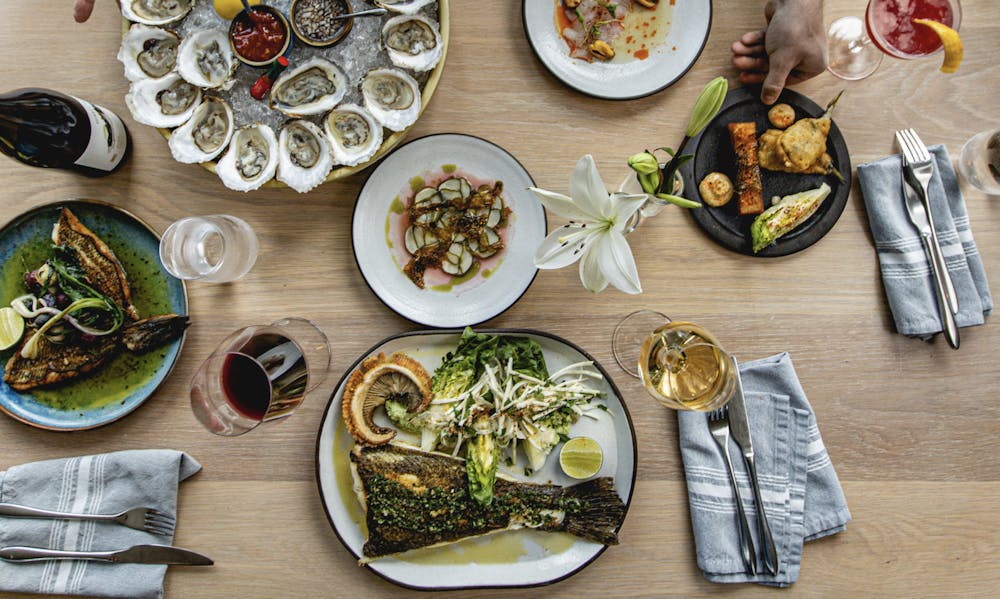 Wine Spectator Award of Excellence 2022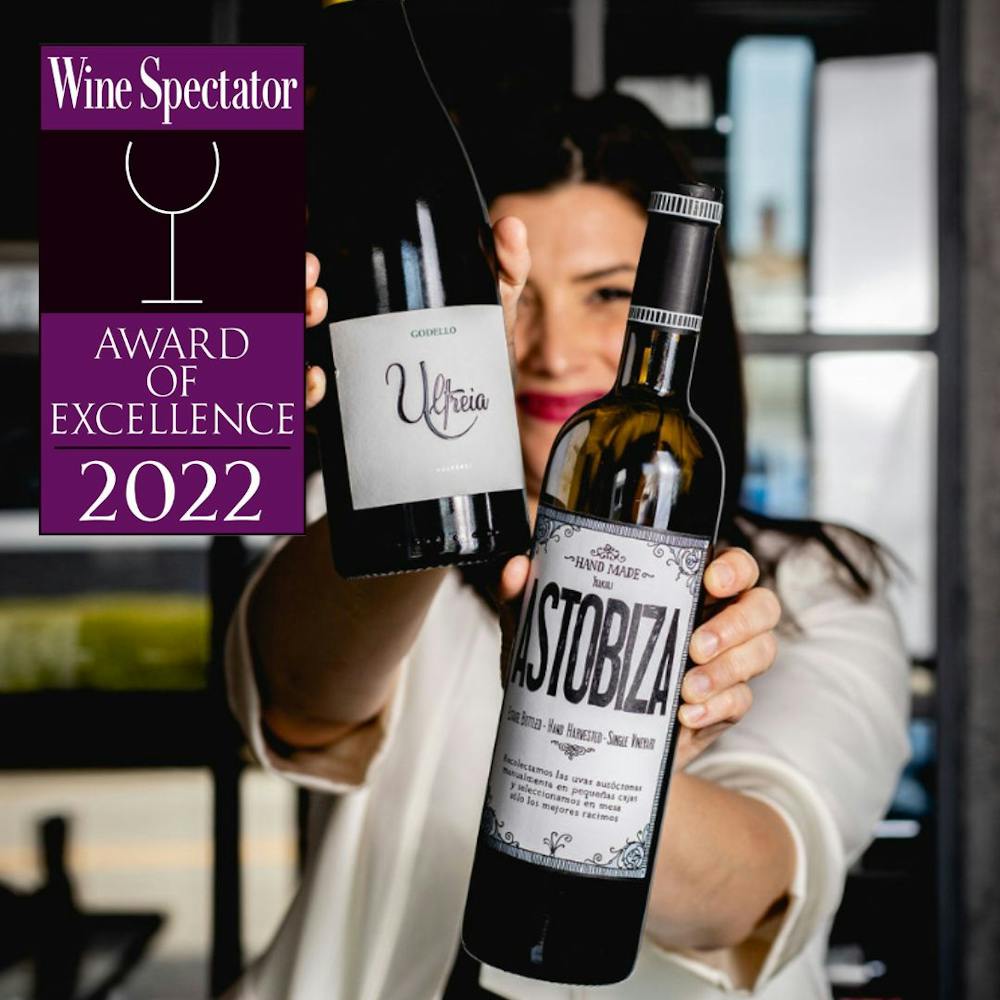 We are absolutely honored to receive our first Wine Spectator Award of Excellence. Our aim has always been to make exceptional, small producer wines accessible and approachable to wine drinkers of all kinds. We are absolutely thrilled to be recognized for our achievements.

When crafting our list, we have always approached our program with a critical eye. We strive to ride the edges of tradition and innovation; celebrate small farmers and producers who practice their craft using time-honored wine-making techniques and the wild-haired mavericks testing the boundaries of what is possible.
James Beard "Smart Catch" Committed Restaurant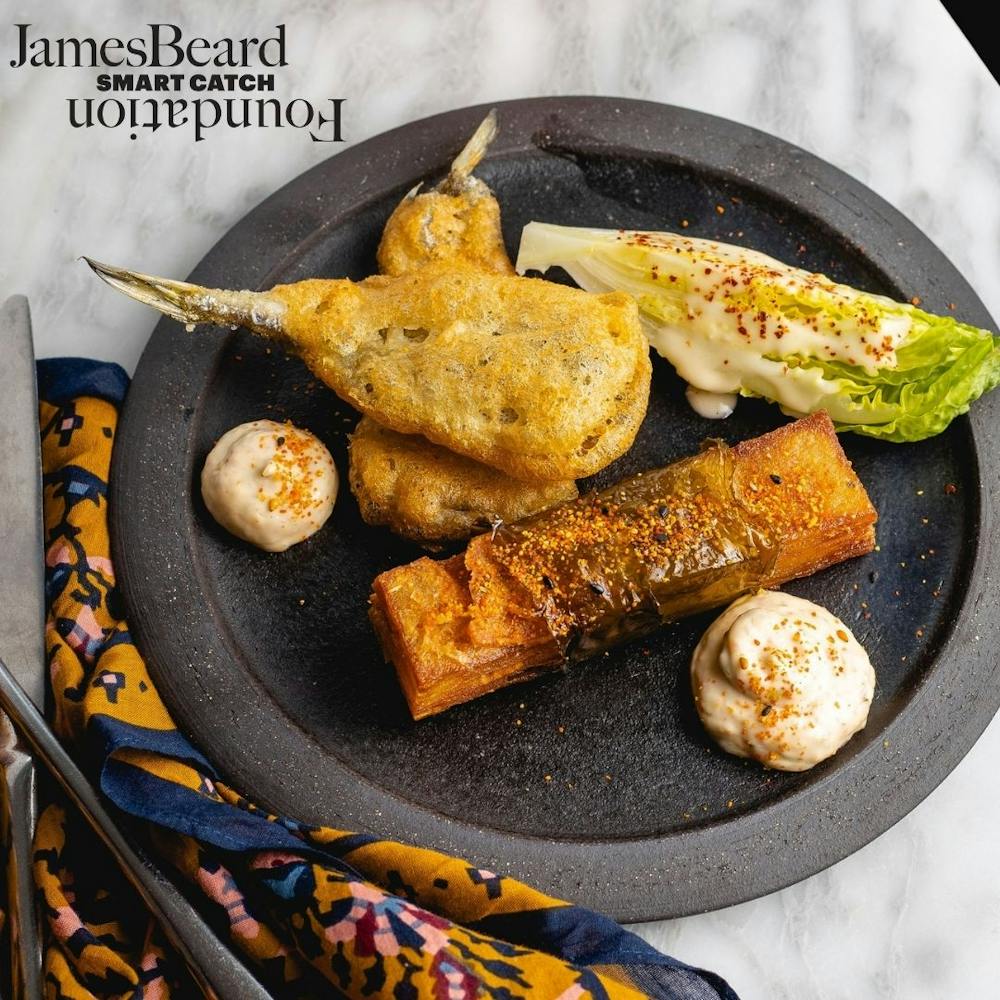 We are honored to officially be the second restaurant in Connecticut recognized by the James Beard Foundation as committed to their 'Smart Catch' program!
We couldn't agree more with the James Beard Foundation when it comes to the importance of sustainably caught fish, it's the bedrock that we've built our restaurant's foundation.
We're so fortunate to live in an area where we can make a direct difference in our environment by the way we source our fish and build meaningful relationships with the fishermen who fish our waters.
Careers
We're in search of highly motivated and creative line cooks, servers, hosts, dishwashers, baristas, breakfast servers & more! Join our growing team as we work to create the ultimate experience for our guests while fostering career development and educational experience for our team members.
Explore the rewarding opportunities we have available on our "Careers" page.
Explore las gratificantes oportunidades que tenemos disponibles en nuestra página de "Carreras".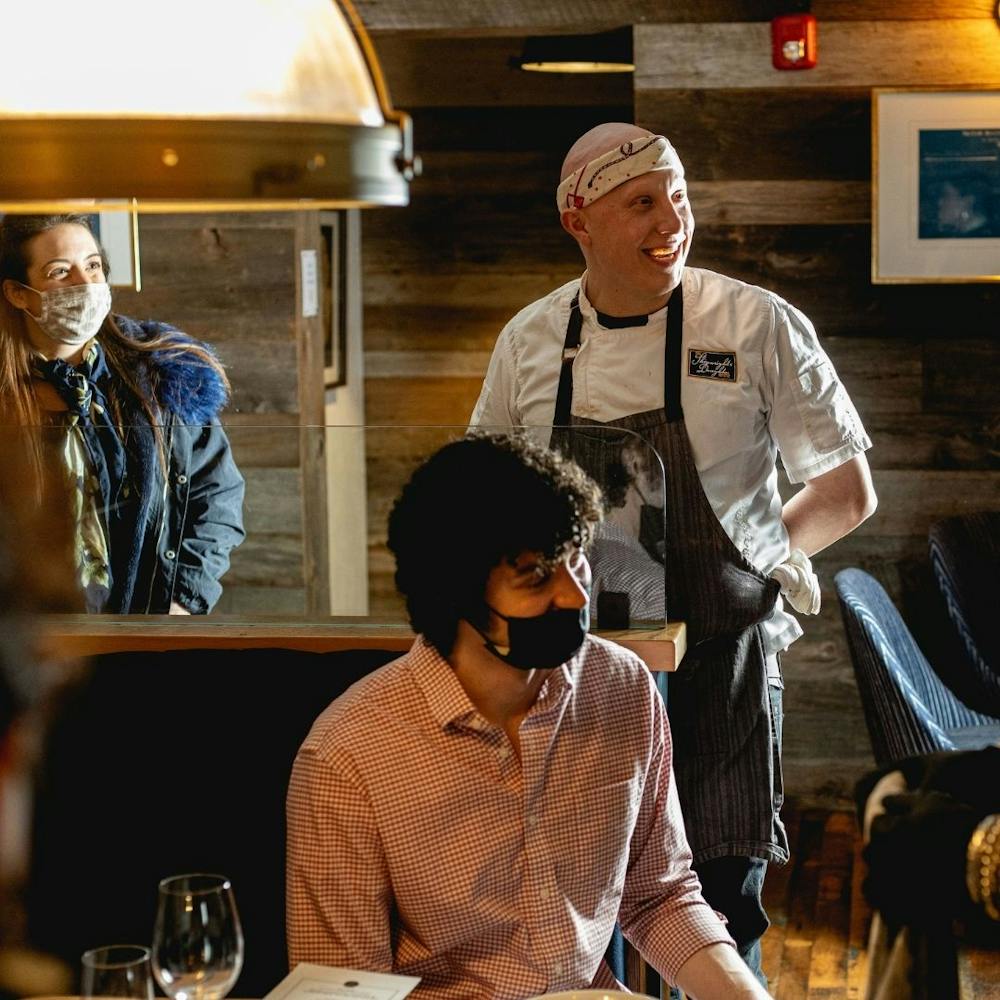 Private Dining
Our "Willits Dyer Ansel" Private Dining Room comfortably seats up to 20 guests and comes equipped with a private entrance/exit. Enjoy low-contact dining in a safe & comfortable space all while indulging in world-class food & wine and views of downtown Mystic. Named for one of Mystic Seaport's famed Shipwrights, Mr. Ansel's legacy has continued here in Mystic with his son and granddaughter both serving as Shipwrights at the local maritime museum.
Contact our Event Coordinator to learn more.
Upcoming Events
From Happy Hour to holiday celebrations, our focus is fresh & flavorful food and an exceptional culinary experience.
Learn More
Our Team
Our team is the core of who we are. Meet our Executive Chef, David Standridge along with our passionate & committed crew.
Meet the Team
Gift Cards
Available in any denomination, SWD gift cards are the ideal gift for anyone in your life who loves and appreciates carefully crafted food + drink. Digital Gift Cards are also available for your convenience.
Purchase your gift card here.
Stay in the Loop
Join our mailing list to stay up to date on the latest news and events, or submit additional inquiries to learn more!
In the News
Exciting things are happening here at The Shipwright's Daughter!
From community involvement to special events, read more to learn the latest news & events.